Five Tips for Managing Compassion Fatigue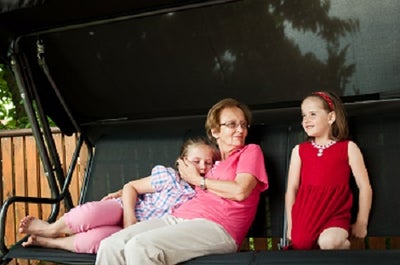 - 7/01/2019
When a loved one experiences a physical illness, it's only human nature to jump in and help. The same holds true for people who support loved ones with depression, substance abuse or a disability. Grandparents may even step in to care for children while their adult child works through difficulties. Life challenges aren't always easy to navigate and may take time. Without knowing when "life will be normal again" you may find yourself pushing through it until you're out of steam. Be aware of compassion fatigue, because it can quickly sneak up on you.
When we act on compassion our emotions and behaviors are focused on assisting someone else, and our personal interests are pushed to the side. It takes extra energy to help someone experiencing distress. In reaching out, the tension in our lives can intensify. Try these five tips for protecting your energy:
Make time for a hobby and take a mental break from responsibilities.
Set boundaries to safeguard your emotions. (i.e. "Let me call you back shortly.")
Eat naturally healthy foods — not processed foods labeled "healthy."
Take short breaks often (i.e. sit in the sun, take a nap, listen to soothing music).
Make regular exercise a priority. A 10-minute walk can change your attitude.
Last but not least, lean on a good friend, family member, minister or mentor. Remember, you are meant to "live" not just be alive. Compassion fatigue is very real, but if you manage it well you can successfully navigate your road to wellness.
If you need to speak to a mental health expert, don't hesitate to do so. Learn more at eLakeviewCenter.org.