Four Tips for Well-Being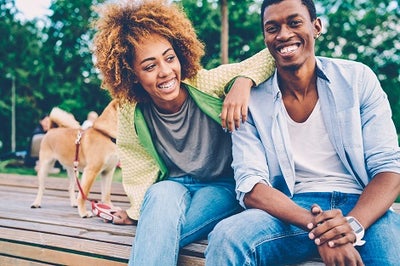 - 9/25/2019
Each year you start out with good intentions: Quit bad habits. Adopt good ones. Then, a few months to half way through the year a crisis hits and you feel overwhelmed again. You find yourself slipping into risky behaviors or having depressive thoughts. How do you sustain mental well-being when the going gets tough? Lakeview Center Clinical Director, David Josephs, Psy.D., offers some recommendations that may help.
Tips for Sustaining Happiness
Be Mindful – Pay attention to enjoying the things that provide you unconditional, positive regard – exercise, volunteer, or spend relaxing time with family—because they send messages that "everything will be OK," and "you are OK."
Enlist A 'Coach' – People invest in coaches for yoga, sports, and weight-loss, why not a mental health coach? Think of your doctor or therapist as your mental health trainer.
Feel Self-Assured – Don't feel guilty about placing high value on your personal happiness, health and longevity. Make it a priority. Be selective about the people and environments around you.
Unplug – Take a break from overwhelming or negative information. Disconnect from television, social media, the Internet and other news for a while. Replace that time with walks, reading, or play dates at the park with your dog or children.
Happiness and good health can be a tall order in a hectic world. It takes a little effort to expand on the healthy experiences in life. If you do, it's likely you won't be asking this question a year from now. Take a healthy, constructive route on your life journey and reap the rewards of peace and calm.