Crisis Events – One Helpful Option at Work in the Panhandle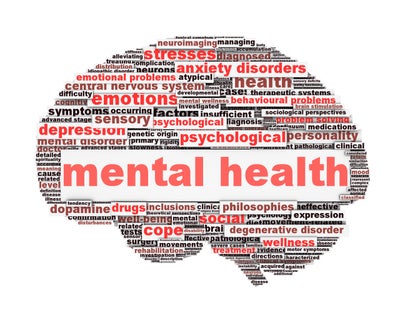 - 8/14/2019
Crisis events are featured in the news every day. Often, these events happen at schools, malls or other public places which can make us feel unsafe. We're left to grapple with the question: "how do I live under these circumstances?" Lakeview Center may have part of the answer for Pensacola and the other communities we serve.
National statistics don't stack up well. One in five adults experiences mental illness in a given year. The suicide rate among people ages 10 to 19 is up. In fact, suicide in that age range increased by 56 percent between 2007 and 2016 according to the Centers for Disease Control and Prevention. A lot of people need help. Therefore, it's best to de-escalate a person in crisis to help ensure he or she is diverted to a treatment provider. Otherwise, the root issue is never addressed, and the crisis could repeat and potentially have a worse outcome.
Behavioral signs of a person in crisis:
Anger, depression, or anxiety
Self-injury
Problems at school
Suicidal or homicidal thoughts or comments
Hearing things
Soon after the tragic shooting at Marjory Stoneman Douglas High School in south Florida where it was imperative to call 911, the community and the state came together to see what could be done to make people feel safe again and to ensure the proper reaction to someone in crisis. Governor Scott signed into effect the Marjory Stoneman Douglas High School Public Safety Act which provided for a statewide network of Mobile Response Teams (MRTs).
Lakeview Center is the designated MRT for Escambia, Santa Rosa, Okaloosa and Walton counties, and in the appropriate circumstance, can be called in to help, whether a person has been previously identified as having a mental health issue or not. MRT provides mobile, short-term telephone triage, telehealth and face-to-face therapeutic responses. They can identify, assess, treat and stabilize the situation in the least restrictive environment.
Benefits of de-escalating a person in crisis:
Experiencing less trauma and getting appropriate help
Prevention of an unnecessary hospitalization
Diversion from traumatic environments such as correctional facilities or juvenile justice
It's important to understand that people maintain certain strengths even in times of dysfunction. The MRT draws on a person's resilience by ensuring his or her sense of control and empowerment (i.e. less stress). The MRT also helps families develop strategies for dealing with potential future crises.
You might not know how to de-escalate a loved one or a stranger, but MRT does. It's not a Band-Aid. It's a solution that generally has the best outcomes. Lakeview Center's 24-hour Mobile Response Team Line is 866.517.7766.
Visit eLakeviewCenter.org to learn more about mental health services and the Florida Panhandle's designated Mobile Response Team.