Mental Health and College Students in 2020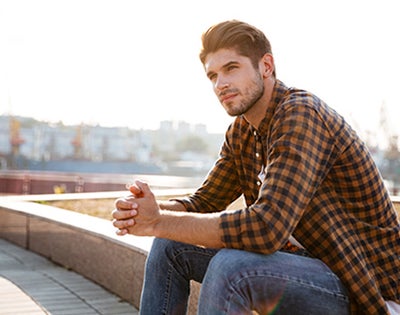 - 8/18/2020
Fall is usually a season of excitement, hope and newfound energy for young people who will attend college. In 2020, for some students, traumatic events have exacerbated anxiety, depression and stress.
"It seems unreal for so many young people to be experiencing such grief and sadness during what should be the best years of their lives, but these are not normal times," said Edna Williams, LMHC and Director of Children's Behavioral Health at Lakeview Center. "However, there are ways we can help build on their resilience."
According to the National Alliance on Mental Illness, 75% of all mental health conditions begin by age 24, which makes the college years a critical time for understanding our young people. We also are seeing an ominous-trending suicide statistic. Suicide is now the second leading cause of death among people ages 10 to 17, right behind accidents according to the Centers for Disease and Control and Prevention.
The Gen Z population in Pensacola experienced a quick succession of traumatic events this year since December 2019 when a terrorist aboard the Naval Air Station wounded several people and killed three service members. According to the Navy Installations Command or CNIC, 16,000 military personnel and more than 7,000 civilians work on the base. As the community froze in lockdown mode, young adults and everyone else held their breath until they heard from parents, friends, and loved ones.
A few months later, Coronavirus began to dictate their lives. School campuses quickly shut down bringing the social and learning environments of young people to an abrupt pause. Uncertainty set in about contracting the virus and about loved ones getting it. Uncertainty about future job prospects in a struggling economy have also dampened the usual college spirit.
Soon thereafter, the death of George Floyd protests and violence erupted around the world as people struggled, and continue to struggle, for answers to police brutality and racial inequities. Many young people began to feel even more anxious, afraid and unsure of their futures.
"Ironically, this generation was born when 9/11 occurred," said Williams. "It's like these kids were born to overcome anything. I believe in their resilience and am here to support them. I hope other caring adults step up too."
What is the answer? In short, we are learning new answers to new questions, but an overarching support to any crisis is human connection. Humans are social creatures and we cope with isolation and turmoil by retreating to our "families."
"There are ways to remain part of a network or group using technology and also when in-person and practicing safety," said Williams. "If a young person still feels overcome by anxiety, depression or stress, I urge him or her to please reach out to a mental health professional. They also can strengthen their resilience daily in a few ways."
Ways to strengthen resilience:
1. Don't underestimate your capacity for growth.
2. Lean on clergy, family, friends and teachers.
3. Limit exposure to negative news or social media sites.
4. Practice healthy habits (e.g. eat well, exercise, read positive material, get plenty of rest, and meditate).
The struggle is real, and so is help. As young people evolve and eventually find comfort in their new school activities, schedules and friends, they have some resources to help them along their journeys.
Mental health resources for college students:
Lakeview Center mental health programs and services 850.469.3500.
Lakeview Center Mobile Response Team 866.517.7766 for a person in a mental health crisis
Text GULF to 741741, crisis text line
National Suicide Prevention Lifeline 800.273.8255
Trevor Project Lifeline – Saving Young LGBTQ Lives 866.488.7386
Always call 911 in a suicide crisis