Protect Your Mental Health during COVID-19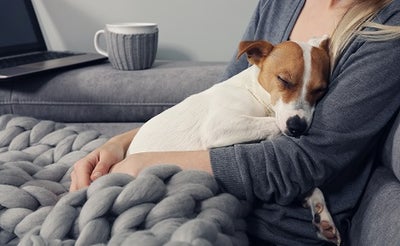 - 4/20/2020
If you feel angst because you're cooped up in your home, or because you're afraid of getting Coronavirus, you are not alone. It may not help to know that we are all feeling miserable together, but what can help is knowing a few strategies for mental health. You can use them wherever you are at any time and they don't cost money.
It's normal to experience fear of the unknown or to have anxiety over events such as COVID-19. To manage your stress, Dr. David Josephs of Lakeview Center recommends:
Rely only on facts from credible sources.
Recognize that constant information can be overwhelming.
Take breaks from the news and social media.
Take deep breaths, stretch or meditate.
Eat healthy meals, exercise regularly, get plenty of sleep and avoid alcohol and drugs.
Make time to unwind.
Talk with people you trust.
At any time during these unprecedented times, please call 911 if you become overwhelmed with emotions or feel like you want to harm yourself or others.
If you like these tips, you might be interested in learning who you can reach out to for help when trying to cope with trauma. Do you want to know how we heal? What it means to be "resilient?" The signs of someone not coping well? Read Coping with Trauma for more information.