Simple Steps for Successfully Raising Adoptive Siblings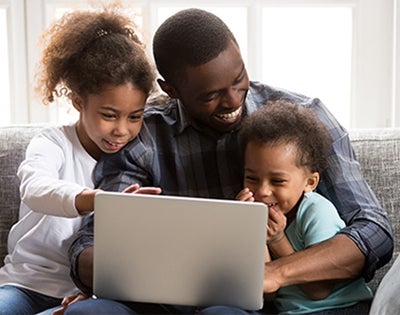 - 11/02/2020
Adoptive parents are passionate, selfless and eager to do everything in their power to welcome a child into their homes and families. They have taken the time to prepare their lives for change, but that doesn't guarantee an easy transition for the children they adopt. Having been removed from familiar people, surroundings and routines, adoptive children must adjust to new caretakers, environments and schedules. Separating children from their siblings can intensify the experience and often times can result in more trauma.
Did you know that in our local community 96% of youth who come into foster care have a brother or sister?
Fear of familial separation can cause children to feel lonely, insecure, anxious and depressed. It can affect schoolwork and confidence. Separation from loved ones can chip at and erode their trust in others, especially adults. In a sibling group, children feel more comfortable when they can be moved with their brothers and sisters. Those relationships improve their sense of belonging. Emotional well-being is generally improved too.
Children who are removed from abusive, violent or neglectful situations are already in a state of heightened anxiety. Often, the situation moves them to create even more of a bond among siblings. These children have different needs, and there are special expectations from their caregivers if they are to establish a healthy relationship. Even in a sibling group, those expectations are actually very simple.
Some simple actions can make for the successful adoption of a sibling group:
Listen more. Talk less.
Ask about their likes, dislikes, dreams and ideas.
Engage in healthy family activities like playing cards, camping, gardening, or riding bikes.
Set clear expectations in terms of behaviors and schedules.
Be realistic about sibling relationships. Siblings may cling to each other, but other times need space.
Respect each child's individuality. Though they are siblings, they are individuals and will process changes in their own way.
Chances are, if you are reading this article, you are interested in adopting. The goal of adoption is to provide children a safe, healthy environment with people who embrace their past and want to grow a loving, supportive bond. FamiliesFirst Network is a non-profit agency located in Pensacola, Florida that serves the northwestern four-county area. Case managers try to keep children together, and in most cases they can do so with the help of a caring community. If you can open you heart and home, please call 850.480.3849. Learn more at FamiliesFirstNetwork.org.