Employee Well-Being during a Crisis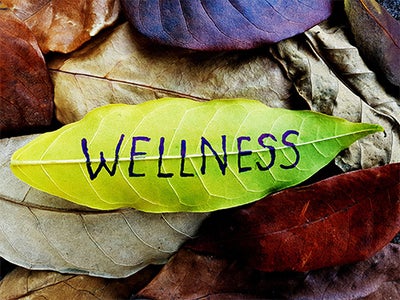 - 4/28/2020
Fear and uncertainty can erode anyone's mental health. During a crisis, such as COVID-19, employers would be smart to frequently take the pulse of their team members to ensure they are OK.
What do we mean by "OK?" Well, in the world of work, we often joke about the desired response when someone asks, "How are you today?" We rarely if ever fully confess and open a conversation about the many life challenges we are experiencing. No one has time for that, right? To some degree, we all believe that's a normal part of office culture. We also feel like we know our coworkers well enough to pry further if we think they are really at odds with something. All bets are off during a crisis.
Stress and anxiety impact us in different ways.
Introverts may respond by reading and journaling about the crisis and taking comfort in a safe refuge when not working. Extroverts may find relief in the form of hyper socialization calling and texting friends and family more than usual and participating on Zoom "happy hours." Whatever the case, we may never catch on to someone's fear and anxiety especially when working remotely.
As an employer, what can you do to protect your employees' mental wellness during a crisis?
You can start by proactively communicating. As your organization navigates a crisis, share your news internally first to make sure your team members hear it from you before they learn of something in the community. Use conversational language and avoid corporate jargon. Be sincere. In the newfound environment of working remotely, communication is critical to maintaining a close connection to your tribe.
Honor differences as long as the work gets done. Some employees may love the newfound treasure found in Zoom meetings while others desperately miss meeting in-person. Regardless of your preference, honor those different work styles as best you can, and look for opportunities to highlight the benefits of both. You may be surprised at an increase in productivity.
Be the first one to reach out. You were probably hired or promoted to be a team leader because you have an ability to inspire others. You care about people and love seeing them grow and live happy professional and personal lives. Email, text or call just to talk for a few minutes or ask their opinion on something. When you reach out first, it makes a person feel important. That simple, caring action can instantly brighten someone's mood, and who knows what great solutions may be waiting to hatch!
Keep the Mission front and center. When a crisis hits, everyone goes into overdrive. We respond to the immediate need and when things calm down, we look for best practices that may have surfaced in the process. The world around us is always changing, but as long as you stay focused on your Mission, your team will achieve the end goal, and experience a more meaningful journey along the way.
Have meaningful conversations with your team members. Take the time to listen and hear what they have to say. When you ask how they are doing, wait for a real answer, or let them know you have an open door should they need to talk. Sometimes, just knowing someone cares, is good enough.