Helping People throughout Life's Journey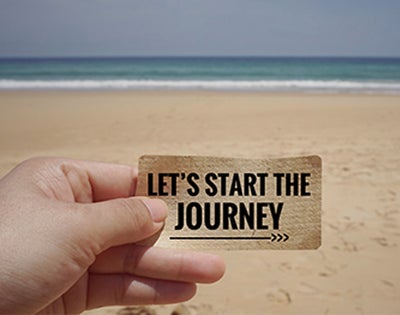 - 3/13/2020
What does it mean to help someone throughout his or her life journey? At a first blush, you might say those words mean to help a friend or loved one over the span of his or her lifetime through thick and thin. In large part, you'd be absolutely right. However, a deeper meaning lies behind those five words for Lakeview Center.
Lakeview is an affiliate of Baptist Health Care. Helping People throughout Life's Journey is our Mission statement. Our Mission drives our interactions with everyone we meet while on the clock or away from work. Why? Because our work is personal.
Team members are drawn to the power of empathy and compassion long before they apply to work for our organization. In the absence of our "helping" culture our mental health counselors, psychologists, case managers, career recruiters and many others would feel like fish out of water. Regardless of the job role, it's important that people have a positive experience when interacting with us. We do this by looking for ways to be helpful. The beauty of serving others, is that it makes us be better humans.
Three benefits of helping others:
Increases personal happiness
Gives meaning and purpose to life
Has the potential to lower blood pressure
In a 2019 experiment, researchers learned even those who have committed illegal activities feel good about helping others. The Greater Good magazine published at UC Berkeley shared that helping others has a positive effect on at-risk people. Even the smallest of interactions can add up to a lifetime impact on the receiver and the doer.
We aren't trying to check a box when we help someone. As a non-profit, we aren't "in it" for the money. Our existence is based on a deep-seated passion for making sure people are OK. Meeting the needs of thousands of people hangs in the balance. We help because it's the right thing to do.
Our comprehensive services and geographic reach are constantly evolving to meet increasing needs of changing communities. Technology is evolving and impacting the daily course of our lives. Our team can help across a broad spectrum of services from careers to mental well-being to child welfare. Simply stated, we are here to serve, which means helping people of all diversities to heal, recover, and find hope and independence —Helping People throughout Life's Journey.
You might read our Mission statement and think it's just five words that form a phrase. To us, those words are our guiding light and the overall purpose of why we come to work each day. Just look at this video and see what we get to do.
Can we be part of your journey? Call 850.469.3500 or visit eLakeviewCenter.org to learn more.