Love Your Job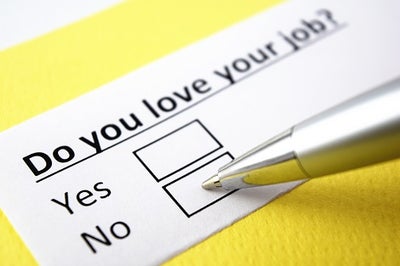 - 7/09/2019
Some jobs hold more meaning than just earning a paycheck. Such is the case for Lori Kain who traded in her horse farm in upstate New York for the white beaches of Pensacola. She chose to relocate and take a position with Global Connections to Employment (GCE) as the director of governmental/community relations. Every day she gets to help someone because the organization she works for, helps people with disabilities find jobs.
"It was a big move, but when I saw the job posting, I was called to apply," said Kain. "Only about 30 percent of people who have disabilities and want to work, actually have jobs. I want to help change that."
When Lori met GCE's Employee of the Year, Tommy Huynh, she was extra motivated. As a 6-year-old boy, Tommy witnessed the murder of three family members. Years later, that trauma was compounded by a motorcycle accident that left him with a metal rod in his leg, learning to write with his left hand and living with aphasia, a condition that impedes speech ability as the result of a brain injury. He was hospitalized for a long time and it took almost two years to recover. With those negative life experiences behind him, a high point of Tommy's life journey has been working at GCE aboard Naval Air Station Pensacola.
Lori and Tommy traveled with a work group to Capitol Hill where they shared Tommy's story with legislators to garner continued support for jobs for people with disabilities. People admired his life story and both Tommy and Lori ended the day feeling tired, but pleased.
"I'm fortunate to be a part of an organization that helps people like Tommy. Our Mission is 'helping people throughout life's journey' and our whole team is passionate about it."
As adults, we spend most of our time at work. It's a big part of our identity. Work can make us miserable or make us happy. Try to find a job you love!
Learn more about meaningful jobs at eLakeviewCenter.org/Jobs and GCE.org/Jobs.