Pam Smith Celebrates 50 Years with Lakeview Center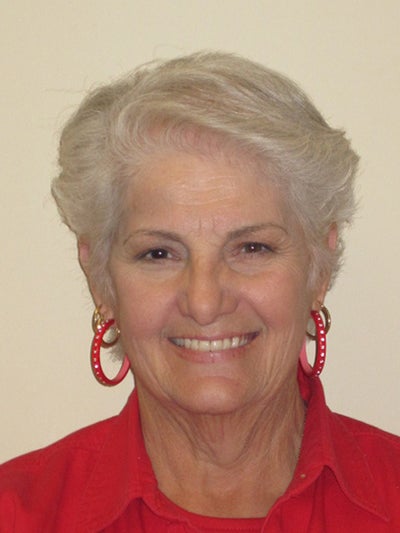 - 9/01/2020
Pam Smith took a job at Lakeview Center on June 1, 1970 to work the crisis screening line. There were only 14 employees at the time. Today, the Baptist Health Care affiliate has more than 3,200 team members.
As a social services graduate, Pam's training was useful when making rounds with doctors, doing home visits and seeing clients in the office. In 1972 Pam was the Baker Act training coordinator for District 1. She provided oversite, attended state meetings, and traveled to the state hospital on Thursdays with clients being transported by the Escambia County Sheriff's Office.
"Before mental health reform firmly took root, there were about 5,000 patients in the Florida State Hospital in Chattahoochee. Since then, we have moved to a community-based care model in most instances because people do better in those settings. The Florida State Hospital now has a capacity to serve just more than 1,000 patients – much less."
In the early 70s, the only Lakeview buildings were E, I and G. In the mid-70s Lakeview expanded services to include addictions treatment and residential care."We started buying houses on Lakeview Avenue and made them halfway houses (the old term for residential programs)."
Today Lakeview has an ASU/CSU unit dedicated to treating adults, a State Inpatient Psychiatric Program (i.e. The Meridian) program dedicated to children/adolescents, a Mobile Response Team/Emergency Screening unit, 80 inpatient beds located at Baptist Hospital, 270 residential treatment beds and a full outpatient program area. Lakeview also provides jobs and training for people with physical and developmental disabilities, and has a contract to function as the lead agency responsible for foster care and related services. Lakeview provides services in four Northwest Florida counties.
In 1998 Pam transitioned from a clinical capacity to a fiscal capacity. "I got to help transition medical records from clinical programs into a centralized setting."
Pam has enjoyed variety, but said one of the great aspects of working at Lakeview has been the leadership and the family-oriented atmosphere. "We've always had a good leader at the helm with a vision — leaders who do not mind sharing with you. We've also hosted a lot of family cookouts, celebrated special occasions and provided extra support during tragic experiences."
In a 50-year span, there is no way to include every historic detail or thank every person. All Pam can say is that she has worked with lots of wonderful people and she loves her job.
"It makes me happy, and I enjoy what we do for other people. Lakeview is good to the people who work here."