Riddle: Name something that everyone Is, Was, Will Be or Will Need.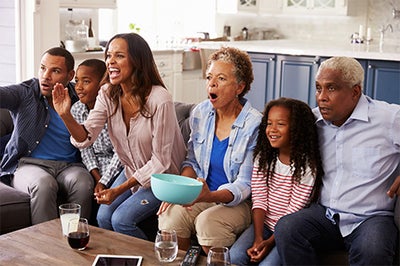 - 11/09/2020
This month during National Family Caregivers Month we turn our attention to the contributions of family members who comprise more than 90 million unpaid caregivers in the U.S. These people fill tremendous gaps in caring for loved ones experiencing old age, mental illness, disease, disabilities, wounded service members and more.
Family caregivers are pushing the limits this year as they repeatedly face new realities in caring for loved ones. Through crises, they selflessly manage health emergencies and juggle priorities. They have been forced to embrace technology, find access to care, manage loss of benefits, and more. When is it all too much? It's hard to say, but each individual can benefit from a strong network of supportive friends to build on the innate resilience within us all.
During the holiday season, it's particularly important to pay attention to and show gratitude for family caregivers. They provide financial, medical, domestic or emotional care for loved ones. Don't underestimate the toll it can take on a person. Let caregivers know they are appreciated, and ask how you can help.
The words of Rosalind Carter put into perspective the importance of caregivers, "There are only four kinds of people in the world: Those who have been caregivers, those who are currently caregivers, those who will be caregivers, and those who will need caregivers."
If you or someone you know is currently a family caregiver try these tips for self-care:
Seek support from other caregivers.
Set personal health practices for self-care and self-love.
Accept and suggest help from others.
Be aware of depression and don't delay getting help.
Take respite breaks often.
Give yourself credit for doing the best you can in one of the toughest jobs there is!
Visit the Caregiver Action Network, a nonprofit organization, for resources that can help, at caregiveraction.org. Lakeview Center counselors also are a wonderful resource in the Pensacola area.