Suicide Awareness and Prevention during the 2020 Pandemic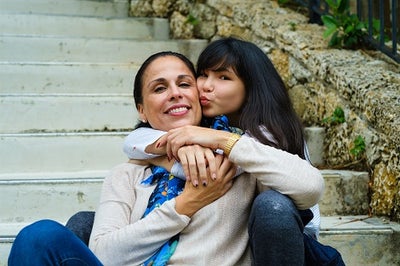 - 8/28/2020
September is Suicide Prevention Month and we need your help spreading awareness on this important topic.
Depression is the most common underlying disorder of people who commit suicide. During late June of this year, adults in the U.S. reported struggling with mental health or substance misuse. It comes as no surprise to most people, but according to the Centers for Disease Control and Prevention (CDC) the coronavirus pandemic is directly tied to some of the mental health challenges people are experiencing right now. Physical distancing and stay-at-home orders have increased anxiety and depression.
The CDC reports that from June 24 – 30, 2020, a survey was conducted among adults older than 18. Overall, more than 40 % reported at least one adverse mental or behavioral health condition, including symptoms of anxiety disorder or depressive disorder, symptoms of a trauma and stress-related disorder related to the pandemic.
In the same survey, respondents also reported that they started or increased substance misuse to cope with their emotions related to COVID-19. The percentage of respondents who reported having seriously considered suicide in the 30 days before completing the survey was significantly higher among those aged 18 – 24, minority racial/ethnic groups, non-Hispanic Black respondents, unpaid caregivers for adults and essential workers.
The statistics are dispiriting, and people want to know what to do, where to turn. You can help.
Commit to three things for suicide prevention:
Increase community awareness.
Work to reduce stigma around mental health disorders.
Promote the resources available for treatment and suicide prevention.
Starting individually and working as a community, we can help address the behavioral health challenges associated with this pandemic. Stigma is a huge barrier to suicide prevention. Tell your loved ones that there is no shame in seeking help. Wrap them in your love and make sure they feel connected to someone they can trust.
Signs of suicidal behaviors:
Substance misuse
Lack of purpose in life
Anxiety, agitation, insomnia or oversleeping
Hopelessness
Withdrawal from friends and family
Uncontrolled anger
Reckless behavior
Dramatic mood swings
Risk factors for suicide:
Family history of suicide
Childhood trauma
Previous suicide attempt
Behavioral health disorders
Substance misuse
Barriers to mental health treatment
Loss (relational, social, work or financial)
Access to lethal means
Resources for suicide prevention:
Always call 911 in a suicide crisis
Lakeview Center Mobile Response Team 866.517.7766
Text GULF to 741741
National Suicide Prevention Lifeline 800.273.8255
Trevor Project Lifeline – Saving Young LGBTQ Lives 866.488.7386
The Veterans Crisis Line 888.640.5443
BEAM.community – Black Emotional and Mental Health