The Essence of a Great Community Fostering Through Faith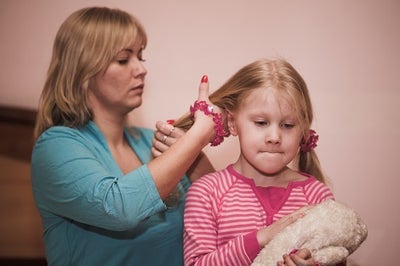 - 3/05/2020
The idea of becoming a foster parent can be overwhelming to consider, but if you know you have a tight knit support system, it's not so intimidating. In Pensacola, some community champions who can't foster, are using their hobbies and talents to support those who are fostering children.
People have stepped up to provide services such as haircuts, lawn care and meals. When FamiliesFirst Network (FFN) started the Fostering through Faith initiative, they had no idea it would so quickly turn the tide and improve the foster care crisis. The faith-based community is making a big impact on foster care in the Panhandle.
In 2019, the foster parent retention rate was at 64%. In 2020, it increased to 87%, a clear indicator that the partnerships through the faith-based community as well as with the local foster parent association are helping with retention.
The overall initiative is a four-part process for churches, regardless of denomination:
Work to recruit one new foster family a year from within the church community.
Create a ministry that supports foster families.
Attend quarterly meetings.
Speak to church attendees about foster care once a month.
Keeping children in their local communities near family, friends and schools is critical. Kids need those supports and routines. When there aren't enough foster homes, siblings are often split up, children are placed in group homes instead of traditional foster homes or they are sent to other cities such as Gainesville or Miami where there are more placement options.
If you want to get involved, speak with the leader of your faith community. Share the need for support of foster children and families. Then, have him or her call Chris Root at 850.418.3465 or email chris.root@bhcpns.org to sign up for the next Fostering through Faith meeting to learn about participation needs.
After all, looking out for one another is the essence of a great community.