The Meaning of 'Prevention'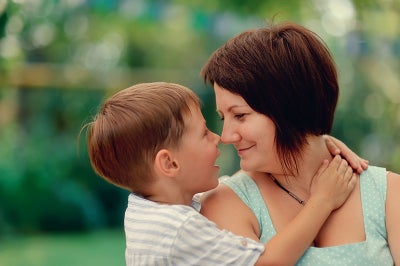 - 4/11/2022
Maltreatment can happen in any home. It doesn't matter how much money you make, what your religious beliefs are, or where you live. A host of factors can trigger an abusive environment. Those factors don't make it right, but they do help us better understand how to prevent child abuse. The key word here is "prevent."
Services are in place for foster care and adoption, but our goal is to take action before a child is hurt. Child Abuse Prevention Month steers communities toward a mindset of "prevention" not just "reporting." That requires education to not only stop harmful actions or behaviors, but also promote positive ones. Research shows that successful child abuse interventions must do both. Collaboration among case workers, mental health counselors, social workers, faith-based, law enforcement, the community and other partners can help reinforce positive behaviors in a few ways:
Teach parents about the developmental expectations by the child's age.
Provide parents with the resources for resilient children.
Direct parents to resources for coping with stress.
Let children know they have a voice by listening.
Encourage children to understand what is happening in the home.
Show parents and children what healthy relationships look like.
Help parents cultivate a natural support system.
A helpful resource guide is available to help parents learn the importance of self-care, strategies for understanding your child's behavior, and how to show love. We are living in a world of heightened stress and anxiety. Children don't understand this new world. Parenting is hard work. Let's help each other. Agencies are available to find solutions for safe homes, but we can all help promote positive behaviors and provide support to prevent child abuse before it happens. Many resources also are available through the Child Welfare Gateway at: https://www.childwelfare.gov/pubPDFs/tollfree.pdf
Be aware of the behaviors a child might express when experiencing serious emotional distress:
Crying
Stomach aches
Throwing things
Hitting, kicking, yelling
Nightmares
In all instances of suspected abuse, report it.
Call 911 if someone is in immediate danger.
In Florida, call 800.962.2873.