Trauma Awareness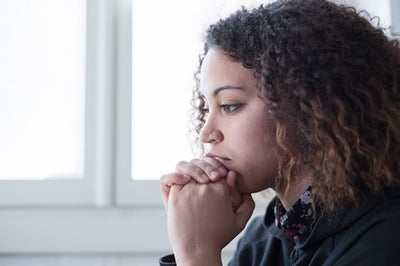 - 7/11/2019
Mental health and trauma are closely related. We must look at the whole person to get to the root cause of issues such as depression, anxiety or addiction. Often, those challenges evolved from a buried traumatic experience.
Trauma can be emotional, physical, or mental. It involves an event or circumstance in which a person responds with intense fear and helplessness. Many people who have suffered trauma in childhood show signs of difficulty in adulthood and that's normal. People can recover from trauma and move on with their lives by participating in a recovery plan. The conversation can begin with a primary care provider or by contacting a local behavioral health care facility like Lakeview Center . A family member or friend also may provide a starting point.
Lakeview Center is the lead agency in Circuit 1 in charge of helping families through these difficult circumstances. Using evidence-based practices, treatment plans include both medications and counseling. We also use a Trauma-Informed Care (TIC) approach.
TIC means that when helping others we are careful not to re-traumatize people, and it starts with our behavior. The first impression we make is through our facial expressions, tone of voice and word choice.
There are six key principles that guide a Trauma-Informed Care approach and they may be applied across multiple settings.
1. Safety
2. Trustworthiness and transparency
3. Peer support
4. Collaboration and mutuality
5. Empowerment, voice and choice
6. Cultural, historical, and gender issues
In practicing TIC we promote an environment where traumatized people experience safety, choice and empowerment.
We share this practice with local law enforcement, emergency responders, the juvenile justice system, faith-based organizations, the school system and other partners through education and by being role models for them to follow. If you or someone you know needs help, please call 850.469.3500.
Helpful tips for assisting someone who is coping with trauma or a behavioral health issue:
• Think about your words. Avoid: "What's wrong with you?' Instead, say: "What happened to you?"
• Use language that is respectful, courteous and compassionate. (i.e. May I?, please, I understand.)
• Never judge anyone.
• Treat every person with respect and dignity.