Vacation is a State of Mind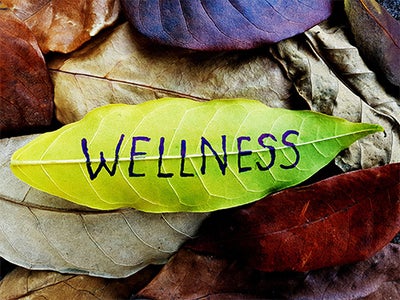 - 11/23/2020
In large part, 2020 put a halt to most people's travel plans, but it doesn't need to ruin vacation time all together. After all, a few days of relaxation away from work and routines is good for our mental health. In terms of the holidays season, have you considered a staycation?
You might think it's a ridiculous notion since we have been on lockdown for so long. However, some slight tweaking might help improve our perception.
You've heard the sayings:
"Beauty is in the eye of the beholder."
"We are all in the gutter, but some of us are looking at the stars."
"Change the way you look at things and the things you look at will change."
The basic idea is that our perceptions determine the positive or negative forces in our lives. A slight shift in the way we think of a holiday vacation can make all the difference in our well-being.
Consider three primary benefits of a staycation:
It's less stressful. There's no need to budget for gas or airline tickets. You gain more quality time by not having to drive to a destination. You avoid pacing in an airport in anticipation of the next flight. You don't have to worry about lost luggage or cramped sitting arrangements. Also, long stints of driving in traffic or waiting on other people's schedules can make us anxious and take some of the fun out of vacationing.
You are safe. Avoiding airplanes or cruise ships, you won't need to worry about germs or that horrible word we use so often these days: Coronavirus! You don't have to wear a mask, face shield or goggles! Everything is at your fingertips with no need to make lists, shop for items or pack in preparation for some remote destination. You also don't have to lug around holiday presents.
A staycation can be more limitless than you think. When have you ever had the time to really recharge, rest or unwind? Even if you participate in a few virtual holiday celebrations, you will find you have the freedom of more time for personal well-being. If you work from home, pack up your computer and banish it to a closet for a week or don't go into the room that is your home office. Jot down some things you never have the time to do "for you." Do whatever appeals to you each day. Don't watch the news. Instead, escape from the daily reports of illness, death and unrest and turn your attention to activities that rejuvenate the mind, body and spirit. A few days of freedom to do whatever fun thing you want each day can help alleviate anxiety.
Here are 10 ideas to get you started on your staycation:
Order takeout every day from a list of favorite restaurants.
Get up at dark and drive somewhere special to watch a sunrise (a beach, a forest).
Search local trails to walk or run.
Take an online yoga or cooking class.
Read a book about meditation and start practicing.
Organize your drawers, closets or garage.
Plan Zoom time with friends.
Listen to music while tackling a project.
Recline and listen to an audio book.
Pack a lunch and spend the day kayaking.
Instead of thinking you're confined to "these four walls" inside your home, look around you. You're surrounded by your creature comforts with the freedom to do a lot of things that don't even cost money. Just for fun, pretend you're retired with plenty of time and money!
Our mental health is perhaps the most important component of our lives, and a fresh perspective can lift our spirits. Life events are unpredictable, but we have more power than we think in planning our vacation time. Consider a staycation.
Do it for yourself!