What is ACES?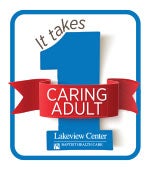 - 8/28/2019
The acronym ACEs stands for Adverse Childhood Experiences. In her book "The Deepest Well" Dr. Nadine Burke Harris, pediatrician, relays the story of how ACES came to be.
A 53-year-old woman with debilitating diabetes and a significant overweight problem came in to see her doctor. She wanted to lose weight. Her doctor, Dr. Vincent Felitti, started out by asking some routine questions appropriate for such a visit. For instance, he asked: How much did you weigh in first grade? How much did you weigh in high school? Then he misspoke, and instead of asking, How old were you when you first became sexually active?, he asked How much did you weigh when you first became sexually active? Her answer set him back on his heels.
The woman said, "40 pounds." She was a 4-year-old little girl who weighed 40 pounds when she was sexually abused by a family member. Dr. Felitti began to research childhood adversity and health outcomes. He partnered with Dr. Robert Anda, an epidemiologist working at the Centers for Disease Control and Prevention, and the men surveyed more than 17,000 Kaiser Permanente patient volunteers. That feedback helped lead to the landmark ACE Study.
Today ACEs is used by many health care providers as a way to determine a score based on the number of toxic stressors experienced by a child in his or her household.
Toxic Stressors on ACEs:
Emotional abuse
Physical abuse
Sexual abuse
Emotional neglect
Physical neglect
Substance abuse
Mental illness
Domestic violence
Divorce or parental separation
Incarcerated household member
Using the ACEs score provides a guideline that may indicate lifelong health consequences.
Consequences of Toxic Stressors:
Injury
Mental Health Issues
Maternal Health Issues
Infectious Disease
Chronic Disease
Risky Behaviors
Lost Opportunities
Early Death
Understanding an ACE score and implementing Trauma-Informed Care can give a person his or her best shot at optimal health outcomes. If you want to Read more about Trauma-Informed Care, visit the Substance Abuse and Mental Health Services Administration website.