World Events Affect Children and Youth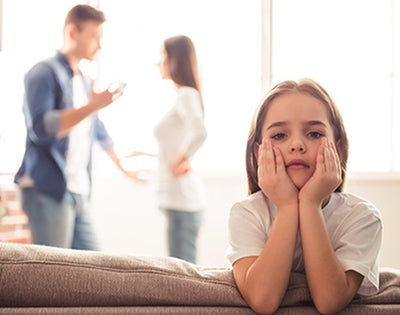 - 8/03/2020
World events are forcing children and youth to quickly adapt to change and to understand some difficult topics. For instance, new platforms have been introduced for schoolwork, and violence has created uncertainty about safety and inclusion. It's our responsibility to observe, listen and ask about their concerns so that we can help. Here are a few reminders and supports for the well-being of children and youth at different age milestones.
High School
High school seniors of 2020 have experienced a sense of incompletion for having missed proms, graduations and not saying goodbye to good friends. Teens in general aren't feeling accepted and can't make sense of violence surrounding our differences (e.g. race, cultures, etc.) As adults, we want to "fix" things, but sometimes the best thing we can do is listen. Ask how a young person feels and listen without judgement. Explain that challenges help us grow and teach us how to be better people. Reinforce how resilient young people are, and that we respect that. Let them know they are valuable members of our society and we need their input.
Middle School
Likewise, news reports of violence, disease and death are leaving teens feeling anxious, scared and confused. They want to feel safe and accepted regardless of their differences. Whether you are a parent, pastor, teacher, neighbor or friend, you can be that trusted, caring adult who supports a teen and fuels his or her resilience. Look for opportunities to create happy moments doing simple things together (i.e. working out, playing trivia, washing the car.) Remind teens that challenges have occurred throughout history and we will move past current events to emerge stronger. Let them know they will be OK, but help is available should they need it.
Elementary School
Younger children focus on basic survival needs and take cues from their parents or adult caregivers. Current events are causing job loss, a lack of food in homes, violence on television and increased reports of death. This can cause tension in the home. Help a child avoid anxiety by following these four tips:
Practice self-care to be a good caregiver and good example.
Practice consistency (i.e. bedtime, dinnertime, your tone, your attention).
Eliminate or minimize news programs.
Use resources for health, education and financial assistance. In Northwest Florida,2-1-1 Northwest Florida is a community-wide resource. Lakeview Center Children's Services also can help, or make an appointment with a primary care doctor.
Preventing ACEs
Adults are experiencing challenges right now, but we can't forget that children are too. Homes with added stress can be more prone to substance misuse, mental illness and violence. If you or someone you know is putting a child at risk for Adverse Childhood Experiences (ACEs), please reach out for help.
Call 850.962.2873 to report abuse.
Call 850.469.3500 for treatment.
Be aware of suicide helplines: National Suicide Prevention Lifeline 800.273.8255 or text GULF to 741741.
Always call 911 in an emergency.
Be there and help others throughout their life journeys as much as you can.