Opioid Addiction - Judgment-Free Recovery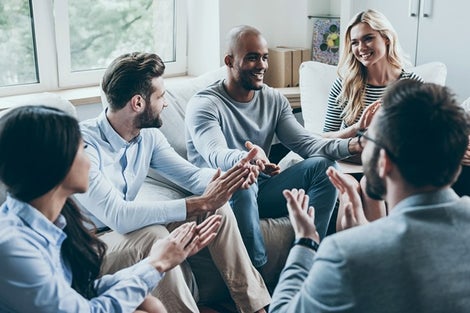 August 27, 2018
Fear of judgment often holds people back from seeking help for opioid addiction, but it's critical to tune out stigma and get help. Why? Because opioid abuse is killing more people in our country than car accidents, breast cancer or firearms.
According to the Centers for Disease Control and Prevention, there were more than 63,000 drug overdoses in 2016, and opium-derived drugs were involved in 66 percent of all overdose deaths. Deaths from overdose were five times higher in 2016 than 1999.
Scientists have discovered that Medication-Assisted Treatment, or MAT, is the best form of treatment for opioid addiction, giving people the greatest chance of recovery. The medication can reduce cravings, so that a person can live drug-free while participating in cognitive therapy, aftercare and family engagement.
The Friary , an addiction treatment program at Lakeview Center, encourages healing and using individualized approaches in a judgement-free environment. Alumni and staff provide support.
Meet our team and call today to get help for yourself or a loved one at 850.932.9375, 800.332.2271 or visit us online at TheFriary.org .